Well, it's official. The bureau has declared that Australia is in a La Niña period — that's science talk for 'the rains are here'.
Whether it rains on your camping trip or not, you need to be planned, prepared and ready for a wet weather event. As with any trip, always stay alert to weather conditions, and abide by the advice of local authorities to keep yourself, your family and others safe.
To help you enjoy your trip, rain, hail or shine, take a look at our Wet Weather Camping Checklist below:
Be Well-Equipped
Rule #1 – Don't get caught in the pouring rain and realise you have no equipment or resources for wet weather.
Some items are obvious such as rain jackets, gumboots and old towels for drying gear. However, other items you may not have at the top of your list are tarps and 4WD recovery boards otherwise known as MaxTrax.
Why do you need MaxTrax? Well, these bad boys will be your saving grace for any bogging experiences that may arise during your next muddy adventure. Think of it as bog-proof insurance. Tyres are well-known to be a nuisance in the mud, spinning aimlessly and getting you nowhere. MaxTrax takes the pain away by providing your tires with solid traction to grip onto and voilá, you're suddenly released from an impending muddy catastrophe.
Withstanding strong wind and rain can be quite a struggle for your average family tent. To ensure you're fully protected against strong weather, it's always nice to have an OPUS Camper on your side. Fully equipped for all seasons, yet agile and lightweight, OPUS Campers make setting up and packing down a breeze in any weather.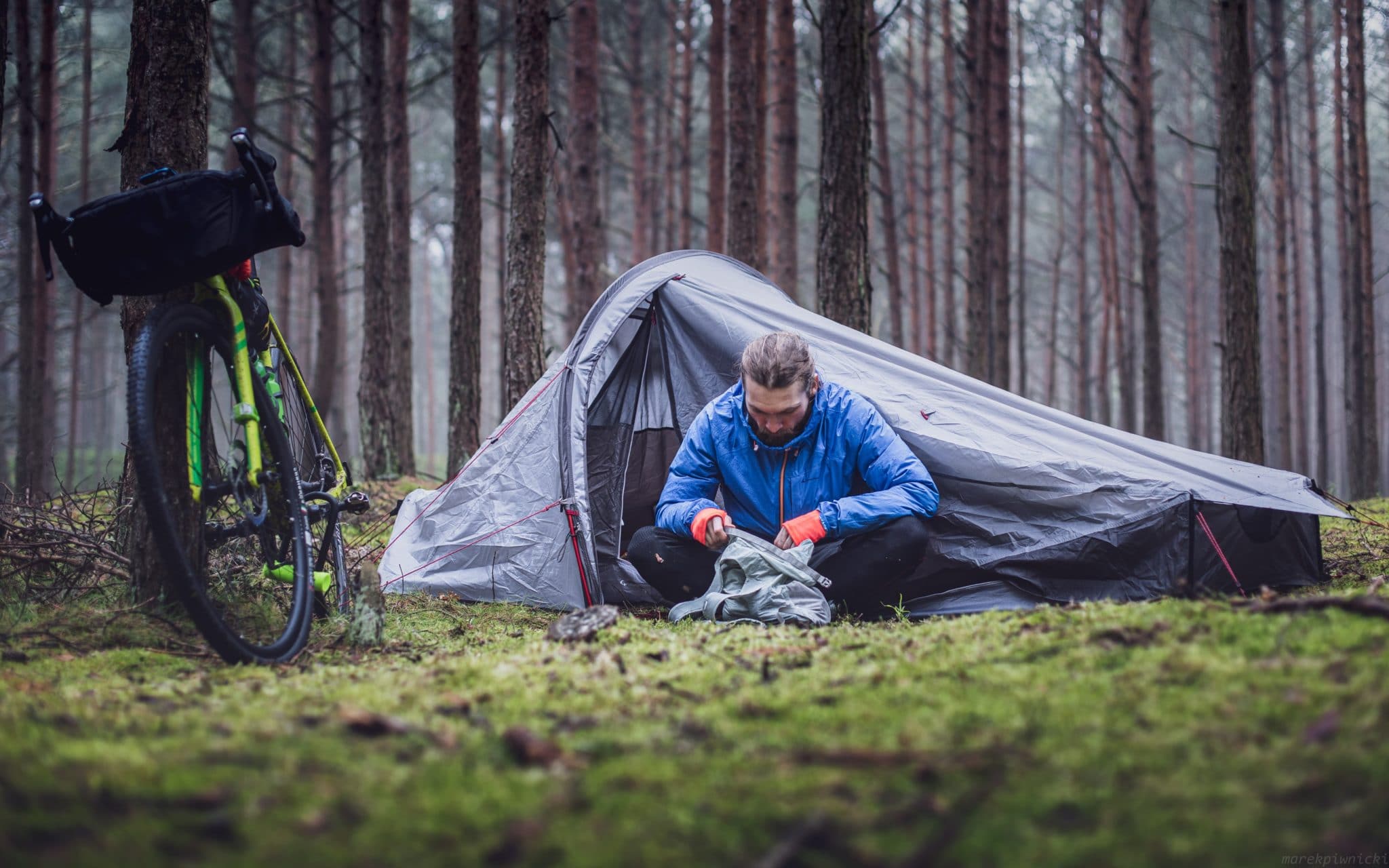 Location, Location, Location
It's important to choose a good position to set up camp → (see what we did there). When you're choosing your camping spot, stay away from embankments on large bodies of water and especially any place you might get caught in a tide.
Ideally, you want a setup at a spot with good drainage, so pools of water won't collect around your site. Be sure to also avoid rocky and uneven terrain. When pitching a tent, aim to find the flattest ground possible, as this will provide comfort for sleeping.
Mesh camping mats are a great way to protect your camping gear and create a makeshift floor around your setup in wet weather. We suggest the Enduromat – a non-slip, mildew resistant and lightweight mat that's easy to pack and prevents those dreaded mud-pits outside the opening of your tent or trailer.
Power & Visibility
If you're preparing for rainy weather, take a heavy-duty flashlight and extra batteries with you to ensure you can see at least a few metres ahead of you; nobody wants to trip over in the middle of the night and land a face full of mud.
Needless to say, when you're camping in an area of low visibility, it's not ideal to run out of power. After all, you'll be using a variety of equipment to keep your area well lit. That's where portable lithium batteries come into play. The Dometic PLB40 Portable Lithium Battery is one of the best on the market.
Delivering a high level of power, it's designed for powering any 12V appliance, fridges or small electronics so you can keep your night lights well charged and meals fresh.
Bring out the board games!
There is fun to be had, even in rainy weather. In our opinion, there's nothing better than a family game night, so bring along a board game or two, a deck of cards and sing some fun campfire songs, even sans-campfire.
Happy singing in the rain!
---
What's on your list of wet weather essentials? We would love to know!